Silver Salt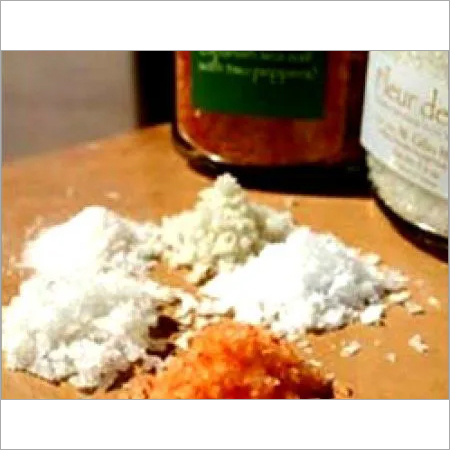 Silver Salt
Price And Quantity
Kilograms/Kilograms

30000 INR
Product Description
Silver salt, also known as silver nitrate is an inorganic compound that must be stored away from organic compounds. Its chemical formula is AgNO3 as is produced by reacting silver (Ag) with nitrite acid (HNO3). Many other silver compounds and silver salts can be prepared using this inorganic chemical compound.
Offered in powder form, Silver Salt is reckoned for its light sensitive properties. It is usually used in photographic paper and films. This white crystalline powder is also used to formulate hair dye, silver plating and colorfast ink. It also finds use in electroplating, mirrors making, pesticides and many other applications. As suitable reagent, this substance is used in analytical chemistry. Its melting point is 212 degree C and has 99.8% minimum purity. Its water solubility is 219 gram per 100 ml at 20 degree Celsius. Its density is 4.352 and its boiling point is 444 degree Celsius.
Silver salt must be stored away from all flammable or combustible chemicals. This is a caustic chemical which is why personnel handling and using it must wear personal protective equipment.